Malvika Chauhan Johal, a technology consultant, was crowned Mrs India Earth-Photogenic at the Mrs India Earth 2017 beauty pageant, held in New Delhi last week.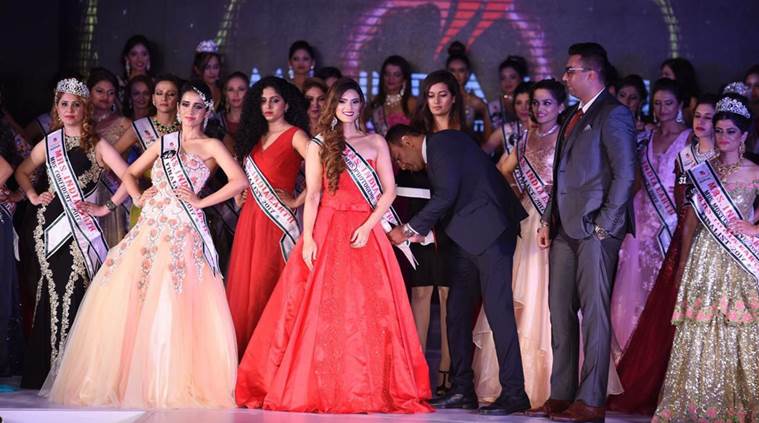 Shimla-born software engineer Malvika Chauhan Johal never really aspired to a place with celebrities in the glamour world, but destiny had great plans for her any way. Driven by grit, passion and determination, Johal's belief in herself and in taking on new challenges earned her the crown of Mrs India Earth – Photogenic at the Mrs India Earth 2017 beauty pageant, held in New Delhi last week.
Given her attitude towards life, it was no wonder then that Johal took the finale question "What does women's liberation mean to you" in her stride. Without a blinking an eyelid, she replied, "When (a) woman has determination in her eyes, strength in her soul, and the will to survive resides in her soul, she is liberated.
She is confident, optimistic and treats everyone equal. Most important(ly), she wears her scars as her medals. This is what liberation means to me."
Daughter of a retired engineer Pradeep Chauhan, Johal had previously made it to the top five slot in the Gladrags Megamodel hunt. Having now won the coveted title, she says she excited about the new phase of her life and is grateful for the encouragement shown by her family and friends, who she credits for pushing her to explore more and more.
"The journey has just begun and I am always open to new challenges and opportunities," she tells indianexpress.com, asserting that she will continue to be passionate about her interests.
Based in Bengaluru, where she works as a technology consultant with Deloitte USI, Johlal had received her early education from Loreto Convent Tara Hall (Shimla), following which she did a software engineering degree from Jaypee University.
With Sushmita Sen and Priyanka Chopra as her celebrity role models, she has striven to emulate these women of substance, taking inspiration from them, their pursuits and her family. "It's sheer hard work, passion and determination that is pushing me to explore a new world. I try to maintain a balance between by professional life and personal matters.
Women have always been known for multi-tasking. I got this legacy from my family itself. Like any other girl, I am chasing a dream to make a difference as an empowered women," she says.
Having achieved so much herself, she wants to encourage others to do the same. "I felt special and want to reach out to every single woman and tell her that she can achieve the same. She needs to believe in the beauty of her dreams and work towards it," an ecstatic Johlal says, adding, "I want all women in our country to not just have fire in them but instead be the fire. Be proud of yourself the way your are."
Committed to the idea of girls education, the eternal optimist and ardent traveller firmly believes in the slogan 'Beti hai anmol (girls are priceless)".
Comments
comments