Hello movie review: Hello revolves around Akhil Akkineni, who is in search of his first love he met during his childhood.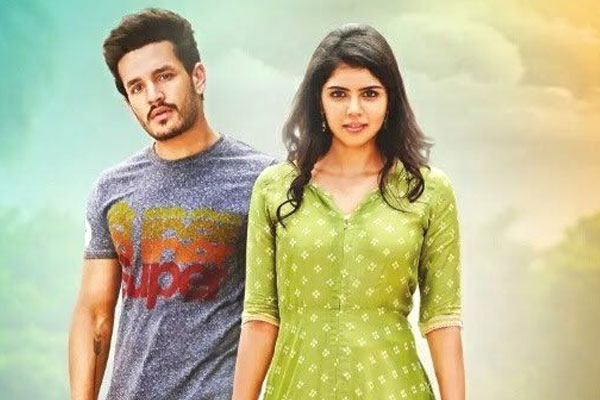 Release date : December 22, 2017
Rating : 3.25/5
Starring : Akhil Akkineni, Kalyani Priyadarshan
Director : Vikram Kumar
Producer : Akkineni Nagarjuna
Music Director : Anup Rubens
Cinematographer : P. S. Vinod
Editor : Prawin Pudi
Hello is one film which has been promoted as a relaunch for Akhil and has been made with a lot of effort and sincerity. Directed by Vikram Kumar, this action love story has hit the screens today. Let's see whether Akhil makes a much-needed comeback or not.
Story:
Seenu(Akhil) is an orphan who gets close to Junnu(Kalyani Priyadarshan) during his childhood days. They spend some good times together but unfortunately, destiny has other plans and divides them apart. Seenu grows older and gets a small clue about Junnu through a phone call. Right at the moment he tries to reach her, his phone gets stolen away. What will Seenu do now? How will he get back the phone? and What problems does he go through to meet his childhood crush? That forms the rest of the story.
Plus Points:
After all the wait, Akhil finally gets his due as the film gives him enough scope to perform. Akhil lives up to his expectations and does exactly what is required of him in his role. His screen presence, agility in the stunts and all his hard work is clearly visible on the screen.
Kalyani Priyadarshan makes a decent debut and is a perfect fit for her role. Acting wise, she has done a decent job and will surely go a long way. Credit should go to Vikram Kumar for nicely adding an action backdrop to the love story. All the stunts showcased are top class and bring a lot of depth to the story.
Ramya Krishna and Jagapathi Babu are top notch as Akhil's parents. Especially, Ramya Krishna, she does a superb job in her role. All the emotions showcased between the family work well for the film. The film looks quite rich as the production values of the film are very good.
Minus Points:
The film gets a bit slow during the second half. The love story which takes a new angle during this time does not give the needed freshness. Also, the chemistry showcased between the lead pair lacks the needed punch.
The director takes his own time to narrate the proceedings and this can get to you at times. Even though the childhood love story is good, it is showcased for a longer time.
Technical Aspects:
As said earlier, production values of the film are pretty good. Nagarjuna has spent a lot of money and this is clearly visible through the lavish sets and heavy duty stunts. Anup Rubens' music is top notch as all the songs are set nicely in the narrative. The icing on the cake is his terrific background score, especially during the action sequences. Art direction needs a special mention as the entire set up looks quite grand. Action choreography by Bob Brown is thrilling.
Coming to the director Vikram Kumar, he has done a very good job with the film. Credit should go to him for showcasing Akhil in a superb manner. The way he has connected all the links in the story along with an action backdrop looks good. If he had added just a bit of romance between the lead pair, things would have been even better.
Verdict:
On the whole, Hello is a perfect relaunch for Akhil. The young hero gets enough scope to perform and he comes out with flying colors. Good Family emotions, decent love story, and nice action backdrop are huge assets of the film. The film will do especially well in the A centers and multiplexes. If you bear the bit slower pace of the film, Hello ends up as a good watch this weekend. Go for it.
Comments
comments