GPS to help runners remember the route.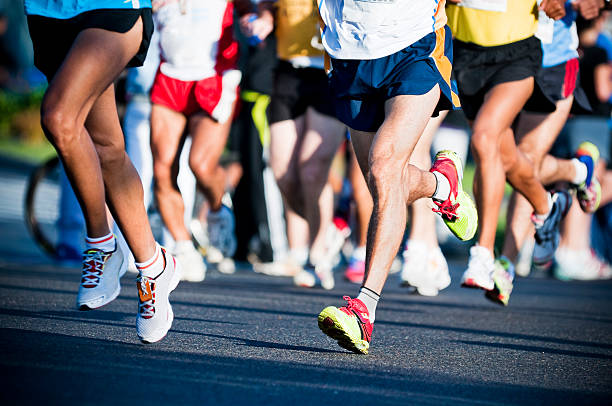 Visakhapatnam: To enjoy the unique experience of running in a marathon under a sky full of glittering stars rather than the sun is again here in the city. The countdown for the second edition of the Vizag Bay Marathon to be held on December 23 has begun.
AP Chief Minister N. Chandrababu Naidu launched the website http://vizagbaymarathon.com which had already attracted many registrations.  He was very glad to see such a mega event being organised in Vizag and welcomed the initiatives spreading more awareness on health-related activities.
As many as 10,000 people are expected to run in the marathon surpassing the last year of 7,500. So far, over 3,000 registrations have been received, according to Primelife Sports association which is conducting the marathon in association with Deep Trust.
The marathon will be held in the following categories half marathon (21.1K), 10 K and 5K. Race Director Dr Murali Nannepeneni said that the Vizag Bay Marathon is an excellent opportunity for people of Vizag to be a part of an initiative for creating awareness on health-related activities and showcase talents.
"As it is a night marathon, we will ensure adequate light and tight law and order for the event. GPRS system will be provided to participants so that they did not miss the route," he added. To encourage and entertain participants- cultural activities, drums and a band would be arranged throughout the route.
Unlike other marathons, the interested people would be trained so that they can run the marathon properly. For all categories, organisers have scheduled to take up different activities and exercises every day and make participants run in the weekend so that they can assess their preparations for the marathon. Interested people can contact at 9493064641for offline registrations.
Source : https://goo.gl/iCrXbt
Comments
comments