Baby Powder/Talcum Powder Hacks
Hey guys,how you all doing?
Did you know that the basic talcum powder or baby powder is not only used for or skin but also used in many other ways?…Well you must have  thought talcum powder was for face and baby powder was for babies..We prove you wrong once more.
The basic talcum powder we use at home or the baby powder as we think only meant for babies has many more uses in daily lifes which we call hacks.It has uses in the field of beauty and also daily life struggles.Well we always give preference for beauty first so lets discuss about beauty hacks first and move onto daily hacks.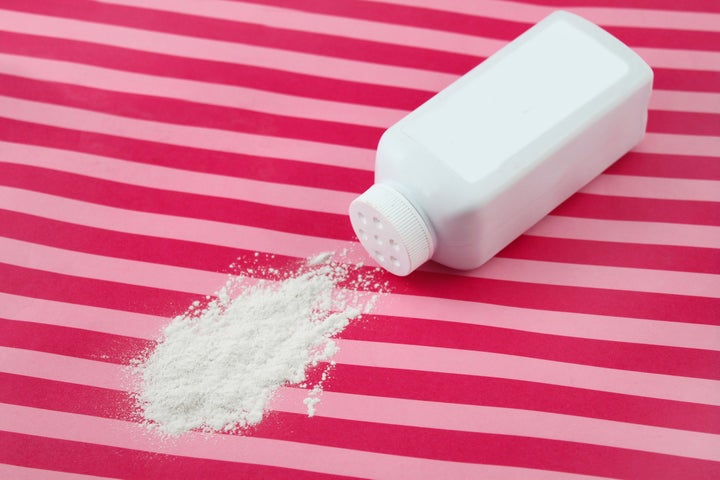 1)The perfect prep: The basic talcum powder acts as a base or primer to the face which gives an even base for make up application.
2)Baking: Bake your makeup.Take some powder and apply on the under eyes and the cheeks and leave it for around 10 minutes and then dust off.This gives you a flawless base.
3)Acts as concealer: Take some foundation add in some powder to it.This lightens the shade of the foundation.Then apply it to your under eyes as a concealer.
4)Voluminous lashes: Plump up some powder on to the eye lashes,curl them,and  apply a generous coat of mascara.Voila! No lash extensions needed.
5)Kiss proof your lipstick: Mattify your lips,if your not a fan of matte lipsticks but want that matte look and your lipstick to stay long dab on some powder to the lips prep them and apply  your favourite lipstick.
6)Spotlessly clear skin: Banish those pimples,add in some water to the baby powder mix well,make a paste and apply all over the face evenly,wait for 30 minutes and was off.
7)Dry shampoo: No time for hair wash,or those greasy bad hair days there is a solution,the dry shampoo.Dust on some baby powder onto your hair and you are good to go.
8)Smooth skin: Apply some baby powder onto the skin to feel that smooth,soft skin.
9)Easy waxing: Wax strips can be sticky and painful, so apply some powder on the skin before you wax for an easy glide on the skin.
10)Sticky gloves: Rub on some powder and wear the gloves or else throw in some powder in the gloves rub them well, this will remove the sticky texture of the gloves and you can wear them.
11)Bad smelling shoes: Get rid of that bad smell by pouring in some powder well and dust off the excess.The powder removes the odour from the shoes and leaves fresh smelling shoes.
12)Heals blisters: Want to flaunt those new shoes but tired of shoe bites and blisters,apply some powder on the feet thouroughly and go ahead wear those pretty shoes.
13)Remove grease stains: Dab some powder onto the stains and rub well.let it sit for a few minutes and wash off.
14)For easy glide of pants: Apply some powder onto your legs and slide in those jeans.
15)Relieve smelly feet: Apply some powder on the feet to relieve that smell and itchiness.
I hope you found these hacks useful,keep showing love I will come up with more posts.If you know any other hacks using baby powder or talcum powder,do let me know in the comment section below we would love to hear from you…
By : Radhika Varma
Comments
comments