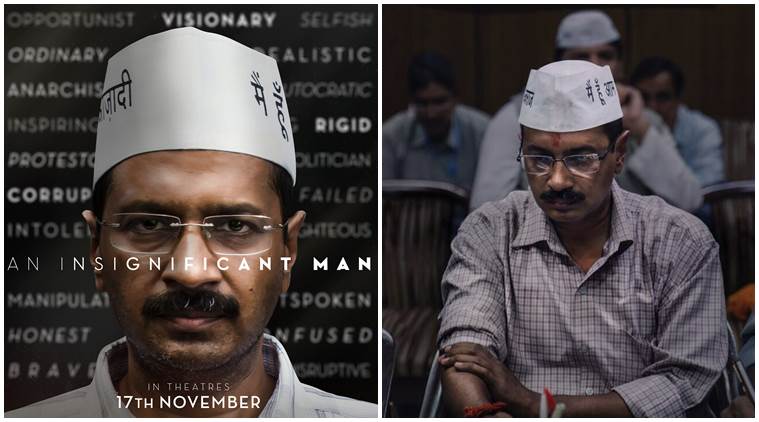 Despite being hailed by the international community, the Censor Board under Pahlaj Nihalani had stalled its release, asking the makers to obtain approvals from PM Narendra Modi and others referenced in the film.
The documentary is being produced by American media company Vice known for its non-fiction work.
A 95-minute film from 400 hours of real footage 

About : 'An Insignificant Man' documents Kejriwal's rise from an activist to a politician. It was directed by Khushboo Ranka and Vinay Shukla.
The makers collected over 400 hours of real, behind-the-scenes footage for over a year for the 95-minute film. Vice Documentary Films Executive Producer Jason Mojica, who first saw it in 2016, called it "the best documentary about street-level politics since Marshall Curry's Street Fight".
Problems with the censor board under Pahlaj Nihalani 

Fact : Nihalani had refused certification till the makers obtained NOCs from Modi, former Delhi CM Sheila Dixit and Kejriwal himself as all had been referenced in the documentary. Eventually, the Film Certification Appellate Tribunal had dismissed the CBFC's orders and allowed its release.
Film to be released in 22 countries 

Details : "For the first time in the history of Indian cinema, a film will show exactly what goes on behind closed doors of political parties," said Anand Gandhi of Memesys Lab with which Vice has partnered for the release.
The film will be released in 22 countries on television along with theatres. "Vice will always champion independent filmmakers fighting for freedom of expression," Mojica added.